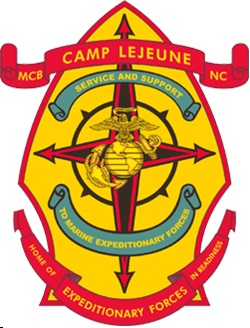 On Friday, November 5th, 2021 members of the Greater Wilmington Area PCC (GWAPCC) enjoyed an educational class and tour of the:
Camp Lejeune Mail Distribution Center in Jacksonville, North Carolina
Participants enjoyed a presentation by Marine Corps Installations - East Postal Staff on:
Understanding Military Mail, Marine Corps Postal Mission and Mailing to Military Locations outside the Continental United States.
Some of the Informative facts included:
The Dept. of the Navy works with the USMC,
Military money orders only cost .45 cents,
the first Military Post Office opened in France in the year 1918, and
Explanations of accurate military addresses, including APO, FPO and PO Boxes
USMC Deputy Postal Director and GWAPCC Industry Co-Chair, Michael Atkins, shared a
Victory Mail letter from WWII, which was mailed by his Grandfather. Victory Mail was mail placed on micro-film and reprinted after transport to the USA.
Everyone was impressed with the Camp Lejeune Mail Distribution Center's efficiency,
organization and commitment to the importance of mail delivery.
After the tour, the GWAPCC thanked the sixty USMC military mail staff with holiday goodie bags stuffed with donations from PCC members and sponsors, along with hand-written thank you notes. Their dedication to effective and accurate mail delivery was recognized as they enter the peak delivery season. Refreshments were enjoyed and special Pictorial Cancellation envelopes were awarded to participants during the tour.
This event was the third event for the GWAPCC Certification Program for 2021.